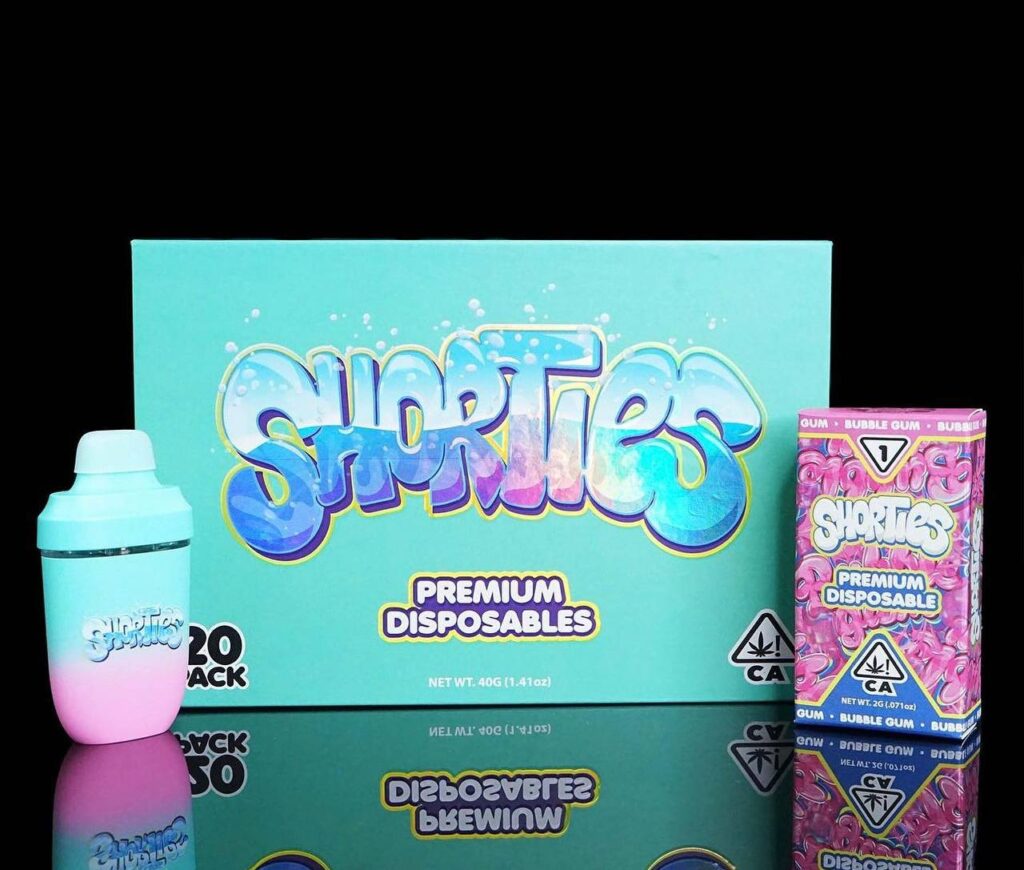 Shorties disposables is one of the most sort after 2g disposables released in 2023. Our disposables are quite different from many other 2g disposables in the market due to the superior flavors and long lasting high. We decided to create a disposable that can compete with the very best currently in the market. 
The Shorties team took out time to carefully craft out a disposable that not only followed the best standards in the vaping industry but also uses superior oil to any other vape.  The oil in our shorties disposables is got from carefully processing the finest grown cannabis plants. All our flowers are homegrown. This is to ensure that the entire process in the production of these Carts is in house. This is one of the reasons that shorties vapes have been a hit in the vaping community ever since they dropped.
How Long Do Shorties Disposables Last?
Shorties Disposable vape is capable of about a 1000 puffs, This should take the average user about 5 – 7 days. Enjoy THC without worrying about your battery. This is what makes disposable vapes better and part of the reason for their rapid increase in demand. The high from this disposables is quite similar to that from mushroom chocolate bars such as twist mushroom bars.

Worldwide Shipping
We ship all over the U.S, Canada, Europe and Australia

Best Quality
We are the official manufacturers of Shorties Disposable.

Best Offers
We have amazing discounts and promos on our products

Money Back
We offer full refunds in case of customer disatisfaction.
Are Shorties Disposables Real?
Due to the trend of fake vape carts popping up in the market. It is fair to ask if the shorties are real or not. We at shorties vape can confirm that our carts are 100% authentic. We can also confirm that due to our fast growing popularity there are a lot of fakes and cheap knockoff of our carts currently in circulation. This is why we always urge our clients to make purchase from the official shorties website.
Shorties vapes are a new thc disposable thc cart that are making wave in the vaping market. Shorties carts follow the highest industry standard when it comes to production. Our thc oil is of the highest caliber you can find anywhere on the market today. The Shorties is one of the most sort after brands in 2023 quite similar to other top brands such as JokesUp Icekream carts. Our carts have a sleek design and a long lasting battery.